BLACKEYES (1989).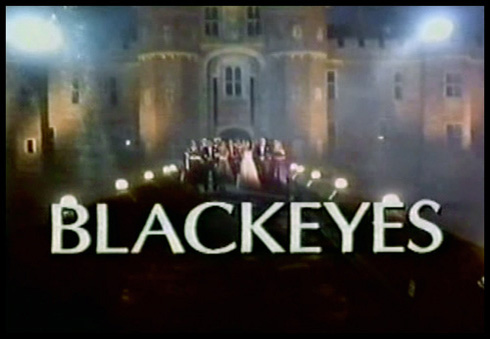 Dennis Potter is widely acknowledged as one of the UK's most innovative writers, thanks to groundbreaking mini-series such as THE SINGING DETECTIVE, but critics were far less receptive when it came to this 4-part, 200-minute BBC production. Based on his 1987 novel, it was one of Potter's most difficult and notorious projects, as well as his first attempt at directing fiction. Following its premiere, the British critics mercilessly trashed the often-lurid series and dubbed Potter "Dirty Den" -- grossly misinterpreting its dissection of modern society's objectification of women as the simple lechery of a deviant author -- with BLACKEYES never rebroadcast or released on home format... Michael Gough stars as novelist Maurice James Kingsley, who swiped anecdotes from his adult niece's modeling career to create Blackeyes, the dream girl of his steamy new bestseller,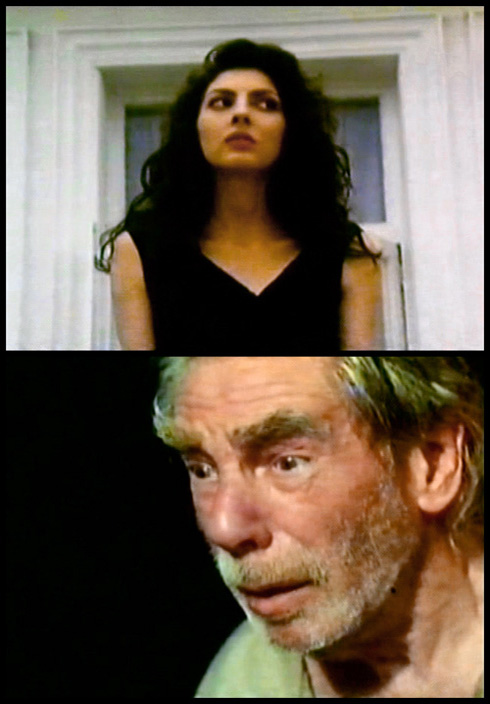 and 23-year-old Gina Bellman (the UK TV-series COUPLING and, more recently, LEVERAGE) plays his luscious, black-haired object of desire, who dies at the end of Kingsley's book. So begins this surreal labyrinth of Kingsley's inner desires and outward manipulations, Blackeyes' misfortunes as a fashion model, and characters from his novel suddenly taking on life beyond the page. Every male character slobbers over Blackeyes (as does the story's narration, provided by Potter himself), who's manipulated and treated like a piece of meat, yet spends much of the series wandering about in ultra-skimpy attire or flaunting her bare breasts. In other plot threads, niece Jessica (Carol Royle) is traumatized by Kingsley's theft of her most private secrets, as darker childhood memories involving Uncle resurface. A fictional police detective (John Shrapnel) investigates Blackeyes' demise, discovers a message stuffed in a very private orifice, and eventually becomes a vengeful "agent of [Jessica's] anger." Plus Nigel Planer (Neil from THE YOUNG ONES) plays it serious as a love-sick stalker of both (1) Blackeyes in Kingsley's book and (2) Jessica in real life. Part Three contains one of the more outrageous sequences, with Blackeyes attending a palatial party and the host (ROCKY HORROR's Charles Gray) haranguing this ill-manner girl when she causes a disruption by screaming as she's nearly raped! Soon the tale's varying perspectives become even more confounding,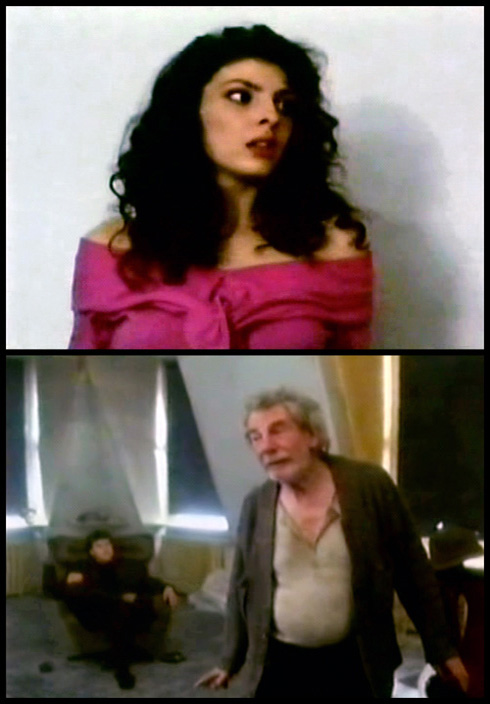 as Potter bounces between past, present, fiction, and fact -- with different characters suddenly taking control of the unpredictable storyline. Potter's brilliantly fragmented script is complemented by Andrew Dunn's (GOSFORD PARK) cinematography and Geoff Powell's design, which captures the lifestyle of the wealthy, the squalor of the artist and litters the backdrop with symbolic nude mannequins. Kingsley is a drunken, egotistical, chain-smoking old curmudgeon who shuffles about his dilapidated flat and is abused by pompous literary blowhards. In other words, he's a self-deprecating surrogate for Potter himself, and Gough gives a powerhouse performance of daft intensity. Bellman is lovely but vacant, which befits a model, but after a while it's difficult to tell if this "soiled angel" is an abused innocent, a sexual puppetmistress or merely slow-witted. Perhaps this was a conscience decision on Potter's part, regarding the plastic nature of male fantasies? Or was it simply his inability to write a more complex female character? Either way, Potter must've liked what he saw, since he later directed Bellman in 1991's SECRET FRIENDS. Far from Dirty Den's most cohesive work, it's certainly one of his more demented and demanding, and proves that even middling Potter is more engaging than anything else currently on television.

© 2006 by Steven Puchalski.