FEVER HEAT (1968; Video Screams).
Before co-founding Mark IV Pictures in 1972 and subsequently writing-producing the four-film 'end times' series that began with A THIEF IN THE NIGHT, Russell S. Doughton, Jr. directed this Iowa-lensed dirt track racing melodrama. Hard to believe, it's often as punishingly leaden as his overtly-Christian outings, but the film is rescued from abject lousiness by an efficient script courtesy of Henry Gregor Felsen (author of a string of popular teen-pulp hot rod novels using the pseudonym Angus Vicker, and based on his own 1954 book). But be forewarned: although its ad campaign makes this look gritty and hard-hitting, it's actually squeaky-clean, G-rated fare... Nick Adams stars as "Ace" Jones, a hotheaded stock car expert who's new in town, stops at a rundown garage to fix his truck, and gets an eyeful of owner Sandy (Jeannine Riley, PETTICOAT JUNCTION's original Billie Jo), a buxom blonde widow whose husband died in a racing wreck. Within minutes, fast-talkin' Ace convinces Sandy to make him a partner in her business, he begins chasing down all of her deadbeat customers for overdue bills and even convinces Sandy's young brother-in-law to race at the local track in dead hubbie's rebuilt jalopy. Soon cocky Ace is feuding with sleazy speedway owner Herb Herpgruve (Norman Alden, scientist/mentor Frank Heflin on the original ELECTRA WOMAN AND DYNA GIRL), asking Sandy to marry him after only a couple days [Note: though lensed during the proverbial Summer of Love, nobody gets past first base in a Doughton film until they're legally wed], and spouting inane platitudes about the manliness of racing. Let's not forget about Vaughn Taylor (PSYCHO),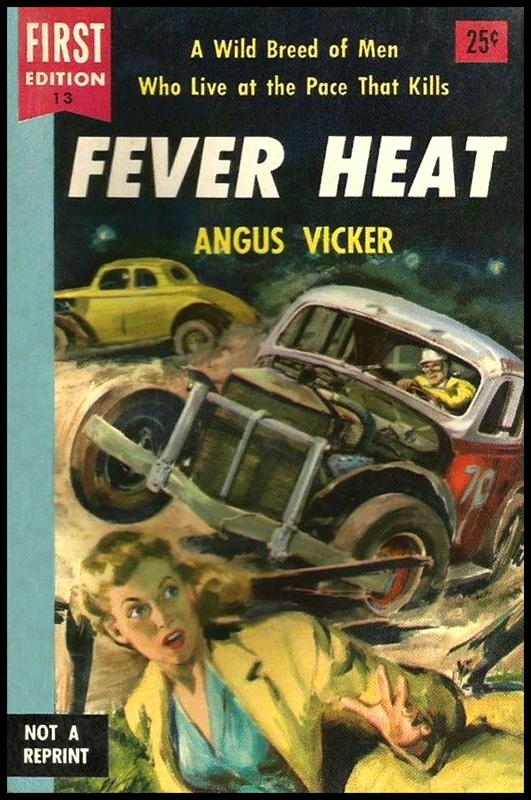 playing against type as quirky, poten-tially unstable old mechanic Toad Taplinger, with Al Ruscio popping up briefly as a competing driver... Sporting a beat-to-hell US Army Campaign hat and plenty of attitude, Adams (who passed away three months before the film's release from a prescription drug overdose at the age of 36) looks puffy and grizzled, but the once Oscar-nominated actor (for 1963's TWILIGHT OF HONOR) is the only thing keeping us awake throughout this giant turd. And while Riley might be pretty, her character is shrill, stupid and obviously spent all of her garage's past income on mascara. But Doughton is the most egregious offender here, displaying zero directorial finesse or simple subtlety -- from the idiotic secrets lurking in the leads' pasts, to all of the ham-handed temptations (greed, lust, pride) littered throughout it script. Will Sandy choose true love or monetary security? Will Ace sacrifice the freedom of the road for the allure of family? Doughton has no sense of pacing, his characters are ludicrously inconsistent, and while it incorporates lots of authentic, small-town speedway footage, he's incapable of making a fiery racetrack finale even mildly exciting. No surprise, Doughton soon shifted to explicitly Christian projects, since it assured him a blindly supportive audience that wouldn't question his obvious ineptitude behind the camera. Complete with a title tune sung by future HEE-HAW castmembers The Hager Twins.

© 2015 by Steven Puchalski.