THE RISE AND RISE OF MICHAEL RIMMER (1970).
Peter Cook was arguably one of England's most brilliant, biting and wildly erratic comic talents. His longtime partnership with Dudley Moore beget the '67 cult masterpiece BEDAZZLED, hit live-shows like BEYOND THE FRINGE, and the still-uproarious British TV-series NOT ONLY... BUT ALSO, until Cook decided to break out on his own with this biting (and extremely prescient) political satire. Written by Cook, director Kevin Billington, and a pair of pre-Pythons -- Graham Chapman and John Cleese (who both pop up in very brief roles) -- this tale of one man's devious rise to power was so steadfastly British that the film was never released theatrically in the US. Cook stars as Michael Rimmer, an efficiency expert who one day wanders into a prominent advertising and market research agency and begins sizing up the place with his handy clipboard. Soon this ever-confident intruder is running the entire company,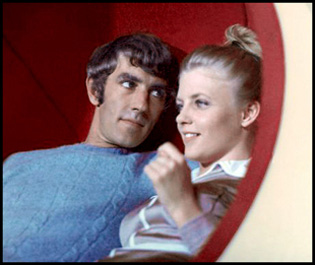 with its once-lazy staff of old farts scrambling to accommodate his needs. In order to sabotage any potential opposition, the cool but calculating Rimmer sabotages their competitor's poll results (one winds up reporting that 95% of Coventry is Buddhist) and, after linking up with the Tory Party, begins to publicize politics as cynically as a fast-food restaurant, along with meticulously-choreographed speeches. As the elections approach, both the Socialist and Conservative parties vie for Rimmer's advertising savvy, but this quietly-ruthless puppetmaster has his own personal agenda. He ruins some, ride the coattails of the winners, and is soon creating ad campaigns for weapons like the "Caligula Missile," in order to make the gullible public feel safe (although Rimmer cuts corners by only building the tiny models) and renaming biological weapons "germs for peace." But what is Rimmer's ultimate goal? Thanks to some well-placed scams and assassinations, this outwardly-benign,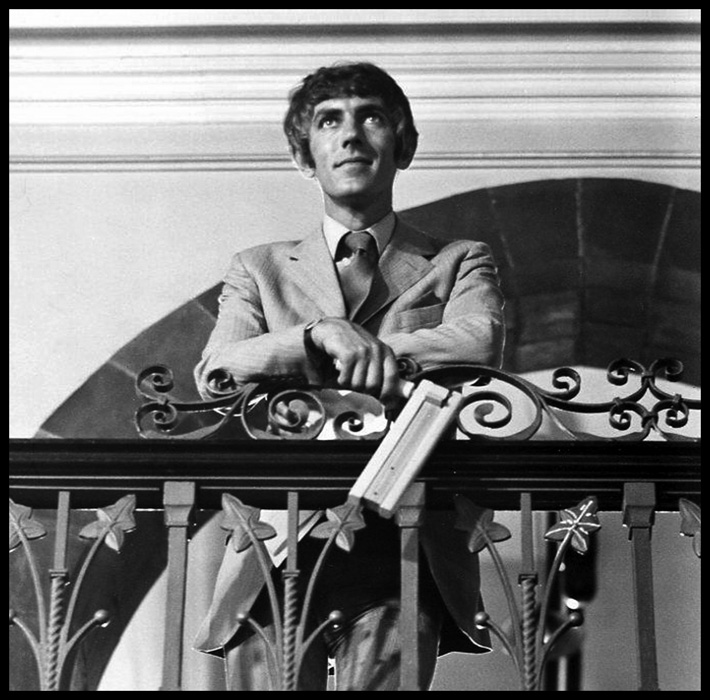 power-hungry political parasite could soon be running the whole damned country! Cook is charmingly sinister throughout, and surrounds himself with a superb supporting cast: Arthur Lowe is an old coot who oogles his busty secretary; Denholm Elliott, who is hired away from Rimmer's competition; Graham Crowden as a Bishop who asks Rimmer how to modernize the Church (his answer: "Get the God out of religion."); as well as Julian Glover, Harold Pinter and Ronnie Corbett. Rimmer also finds time in his busy schedule to romance and wed the lovely Vanessa Howard (GIRLY, CORRUPTION), because every great man needs a figurehead wife. You know, watching a complete nobody rising to the heights of the government through manipulation, lies and murder might've seemed exaggerated 36 years ago, but in the age of Tony Blair and George W. Bush, it now seems like a roadmap of the future.

© 2006 by Steven Puchalski.