STICKS AND BONES (1973).
Playwright David Rabe burst onto the theatrical scene in 1971 with a pair of provocative, Vietnam-themed works, "The Basic Training of Pavlo Hummel" and "Sticks and Bones," with the later earning him a Tony Award for Best Play. Centered around the homecoming of a young veteran, blinded in the war, "Sticks and Bones" took a figurative machete to the idealized American family, with the stage version even naming its parents Ozzie and Harriet. Two years later, this thought-provoking, razor-edged play was adapted by Rabe into a made-for-TV production for CBS, with director Robert Downey -- hot off of underground works such as PUTNEY SWOPE and GREASER'S PALACE -- keeping it as unsettling and abrasive as possible. But only a few days before its scheduled March 1973 premiere (coincidentally, just as American POWs were being released by North Vietnam), the show was abruptly pulled by the network. An edited version (minus some graphic bloodshed), finally aired five months later, buried in a Friday night, mid-August timeslot and with half of the CBS affiliates (no surprise, primarily in conservative areas of the country) refusing to run the controversial anti-war project. Meanwhile, NBC counterprogrammed by scheduling John Wayne's THE ALAMO opposite it... Set in an outwardly typical suburban home, its family consists of pipe-smoking,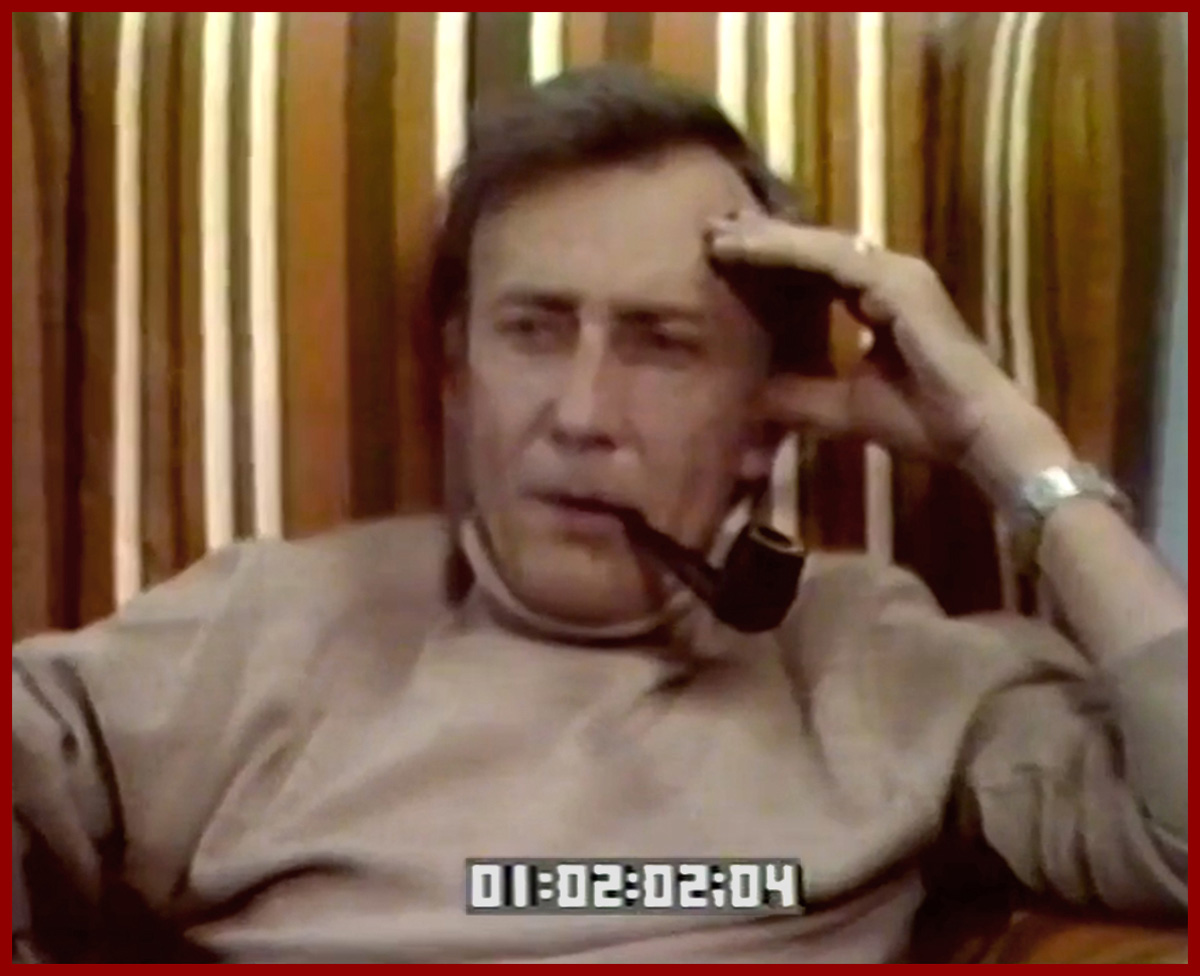 football-watching father Andy (Tom Aldredge), dutiful homemaker Ginger (Anne Jackson) and long-haired yet unthreatening teenager Buck (Alan Cauldwell). But this household's tranquil evening is shattered when eldest son Daniel (Cliff De Young), a recently-blinded veteran, is unexpectedly dumped on their doorstep. As obviously traumatized Daniel monologues at the dinner table about the horrors he witnessed overseas, mom and pop nevertheless convince themselves that all of their "troubles" are now in the past and downplay how severely fucked-up their son was made by this war. Soon this family's true colors are exposed, with Daniel's parents deeply disappointed that he "shacked up with some yellow gook pig" while in Vietnam and evoking surface piety about his current condition. All the while, oblivious counterculture-surrogate Buck continues to blast his music or cheerfully take photos. Daniel eventually holes up in the dank garage, as the impending breakdown of their white, middle-class happiness causes this fragmented family to implode, complete with an uncompromisingly grim finale... De Young, best known in the '70s for his TV drama SUNSHINE, initially played Buck on stage but is miscast as Daniel,
lacking the inner turmoil and dangerous disconnection of the character. The most effective performance instead comes from Aldredge, who originated the role at The Public Theater and when it moved to Broadway, as a family man desperately clutching at his conception of normalcy and unprepared to face long-buried insecurities and hostilities. Asa Gim, another stage holdover, is a Vietnamese girl whose silent, ghostly presence watches the chaos grow from the sidelines. Unfortunately, Downey probably wasn't the wisest choice to translate this play to the screen. Leaning into the material's more absurd potential, he litters the proceedings with grotesque close-ups, shouted dialogue, cartoonish supporting performances, and unnecessarily surreal interludes, all of which helps to undermine Rabe's emotional intensity and homefront hypocrisy, while making this difficult work even less accessible than it was on-stage. Despite scattered moments of depressing brilliance and scalding humor -- not to mention, excellent use of music such as Sly and the Family Stone's "Family Affair" and Randy Newman's "Gone Dead Train" -- this is both a monstrous misfire and a fascinating oddity about the crippling impact that the Vietnam War had on families, as well as our nation as a whole.

© 2021 by Steven Puchalski.