THE TELEPHONE BOOK (1971).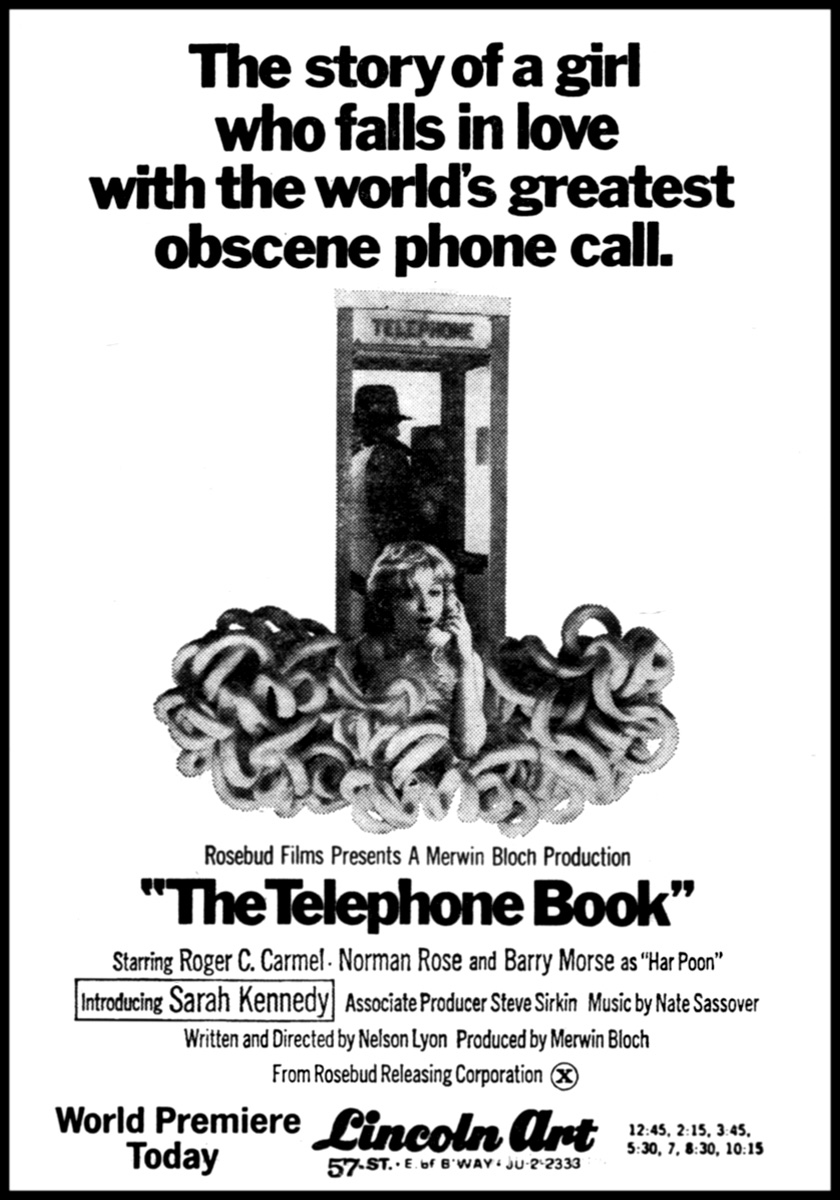 Far from the usual X-rated oddity, this is a mind-roasting chunk of NYC-lensed, experimental sexploitation, aesthetically akin to such raucous, counterculture assaults as De Palma's HI MOM and GREETINGS. Directed by Nelson Lyon and shot in black-and-white, this doesn't make a lick of sense, but always displays a singularly skewed, comic vision, sprinkled with now-familiar faces. bubbly LAUGH-IN regular Sarah Kennedy stars as the blonde, cupie-doll-voiced Alice, who has a lonely life and groovy furnishings (just check out her American flag bedspread). That changes after a trenchcoated, faceless stranger rings her up with an obscene phone call which is so inspiring that she considers it "a work of art." As his calls become more frequent, she becomes more receptive, and decides to track down this desirable phone pervert. Along the way, Alice meets a pre-SPACE 1999 Barry Morse as stag-film-star Har Poon, who's auditioning naked women and ends up in a bed full of squirming limbs; Roger C. Carmel (STAR TREK's Harry Mudd) as an exhibitionist degenerate who pays Alice to tell him dirty stories; and William Hickey (PRIZZI'S HONOR) as Alice's first sexual conquest, whose 12-inch tentpole won't go down, and only Alice can relieve his frustration. The supporting cast also includes a young Jill Clayburgh as Alice's best friend, Warhol-relics Ultra Violet and Ondine, plus [Capt.] Arthur Haggerty (Brian De Palma's HOME MOVIES) as a District Attorney. Eventually, Alice encounters this object of desire, who wears a pig mask and describes his descent from astronaut candidate(!) to aural phone-sex deviant. Played by velvet-voiced Norman Rose, he provided voice-overs for gigs like JABBERWALK, DESTROY ALL MONSTERS, and ironically enough, commercials for NY Telephone. Unfortunately,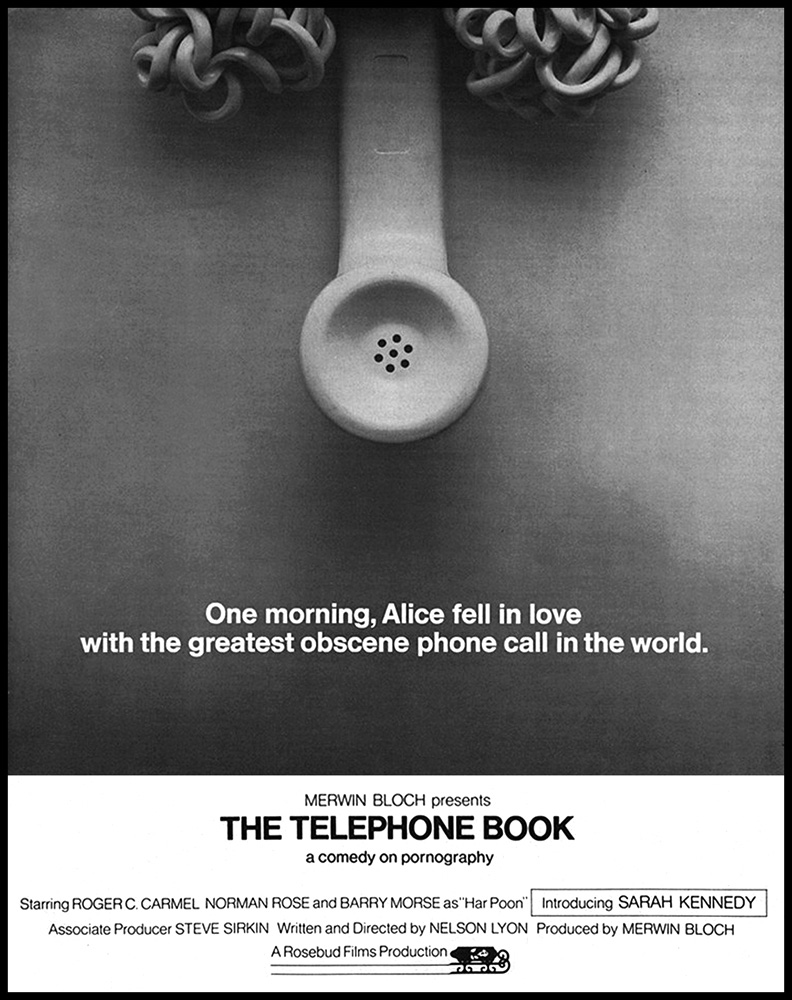 we never hear all of his seductive handiwork, even as we see it working its wonders on everyone from a high school cheerleader to an ancient old broad. If this wasn't disjointed enough, the story is broken up with scripted 'confessions' from random fetishists (including Dolph Sweet), who describe their own obsessions. Unlike most avant-garde efforts of the time, this (happily) never takes itself seriously, but still overflows with gleefully pretentious visuals. That's never more apparent than in the final minutes, when the movie bursts into vibrant color, mixing extremely lewd animation with Alice's ultimate gratification. Less X-rated for its bare-flesh than for its raunchy conversations and deviant attitude, this is an impossible to categorize, lovably out-to-lunch artifact.

© 1999 by Steven Puchalski.