THE SKI BUM (1971; Just For the Hell of It).
When Joseph E. Levine purchased Romain Gary's 1965 novel for the screen, the initial idea was to pair Peter O'Toole and a post-GRADUATE Katharine Ross. That is, until Levine instead cast O'Toole in THE LION IN WINTER, with Warren Beatty briefly penciled in as SKI BUM's new lead. After that, it was announced that Christopher Jones (WILD IN THE STREETS) would star in the film, with a screenplay by film critic Hollis Alpert and Bernard Kowalski (KRAKATOA: EAST OF JAVA) directing. All of that was significantly downgraded by the time this project <!>finally went before the cameras though, with little-known Zalman King (in his first feature gig, following a single season stint on TV's THE YOUNG LAWYERS) tackling the title role and a trio of twentysomethings out of UCLA's Motion Picture Division grad school -- director Bruce D. Clark, co-writer Marc Siegler, producer David Dawdy -- at the helm (with the threesome submitting the finished film as their thesis project). Now merely "suggested by" Gary's novel, since little of the actual book made it onto the screen (such as its gold-smuggling storyline) had been completely ditched, Levine apparently loathed the finished product, due to its uncommercial, artsy-fartsy approach... Johnny (King) is an aimless ski bum who spends his days on the Colorado slopes and his evenings getting high and hitting on sultry, married ski resort hostess Sammy (Charlotte Rampling), until she convinces reluctant Johnny to accept a job as a ski instructor to the family of fat-cat financier Burt Stone (Joseph Mell), who's trying to purchase the place. Suddenly plopped into the middle of the resort's tourist scene, free-spirited Johnny insults anyone who's rich or an authority figure, yet always ends up forgiven for his asshole behavior. And about 20 minutes into the film, you begin to wonder why Johnny doesn't simply quit if he's so fucking unhappy. The story shambles along, as our ski bum is nearly busted while scoring some grass, Sammy's husband blows into town,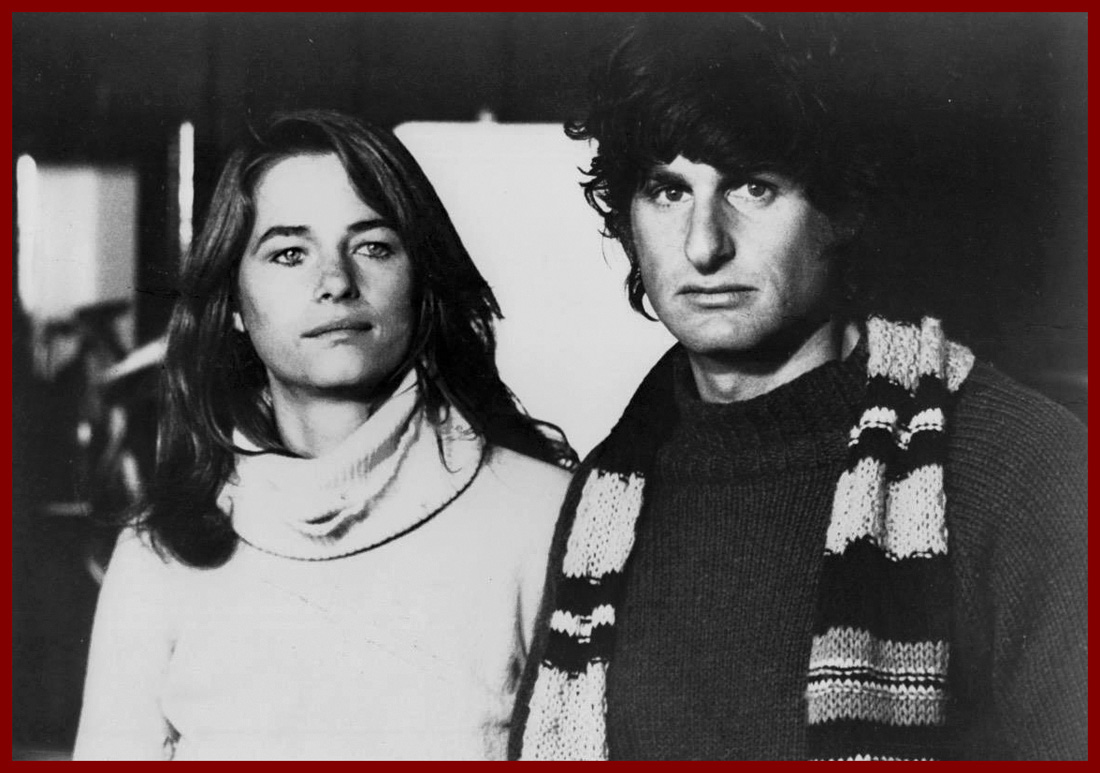 and Johnny considers sleeping with Stone's wife (Dimitra Arliss), only to have her 13-year-old daughter (Lori Shelle) try to seduce him instead. He also raps with two spacey chicks (including future WAYNE'S WORLD director Penelope Spheeris, as "Star the Witch"), gets irritated by Michael Lerner (BARTON FINK) as a guest from New York City; and is occasionally egged on by some annoying amateur filmmakers (with future Oscar/Grammy-winning songwriter Paul "Last Dance" Jabara as their cameraman). There's also a long, pointless sauna party... Zalman King was one of the more intriguing actors of his era, energizing offbeat '70s fare like THE PASSOVER PLOT, BLUE SUNSHINE and TRIP WITH THE TEACHER, before he shifted creative gears and created tawdry Cinemax-bound dramas like TWO MOON JUNCTION and WILD ORCHID, but the dude is dead weight here. Glowering, mumbling and occasionally exploding with frustration for no apparent reason, his rambly dialogue feels as if it was made up on the spot. Less charming than simply abrasive, he mopes about, is beaten up, freaks out, and seems almost as lost and confused as the viewer, with its meandering script sliding into pseudo-trippy territory as Johnny's bad vibes overwhelm him. The rest of the performances are perfectly service-able and there's loads of pretty scenery (thanks to cinematographer extraordinaire Vilmos Zsigmond), but it's a helluva lot more pretentious and less fun than you'd expect from the director of NAKED ANGELS and GALAXY OF TERROR.

© 2019 by Steven Puchalski.